Nouveau projet, nouveau style pour démarrer cette rentrée.
Mastermind Creations rend homage au travail des Japonais de OX Studio fait dans les années 80 pour la série Transformers avec une nouvelle ligne de jouet s'inspirant des formes élancées (grandes jambes style pantalon pattes d'éléphant) qui étaient les standards hérités des séries de Super Robots tels, Mazinger Z, Goldorak orchestrées dans les années 70 essentiellement par la Toei et Go Nagai à la création.
Cette nouvelle ligne de jouets Perfections Series s'ancre dans la série des Masterpieces de Takara avec un premier model, Sphinx, plus connu sous le nom de Mirage pour les fans de la série animé Transformers G1. Le jouet est en plastique avec certaines parties en métal (diecast). Ci-dessous un teaser avec des photos du prototype et une version plus aboutie présentée le mois dernier lors du STGCC à SIngapour. Les premiers acheteurs auront en bonus un accessoire, un parachute (utilisé lors d'un épisode), qui sera ensuite vendu séparément.
Très prochainement je vous dévoilerai le jouet et son packaging (fait avec amour) ;)
New project, new style to start this autumn.
Mastermind Creations is giving an homage to the work of OX Studio did in the 80s for the Transformers series with a new toy line inspired by the slender shapes (long legs flared pants style) that were inherited from the standard series Super Robots such, Mazinger Z, Grendizer orchestrated in the 70s mainly by Toei and Go Nagai creations.

This new line of toys Perfections Series is anchored in the series of Takara Masterpieces with a first model, Sphinx, better known under the Mirage name for fans of the Transformers G1 animated series. The toy is plastic with some metal parts (diecast). Below is a teaser with pictures of the prototype and a more successful version presented last month at the STGCC Singapore. Early buyers will have a bonus accessory, a parachute (used during an episode), which will then be sold separately.

Very soon I will reveal the toy and its packaging (made with love);)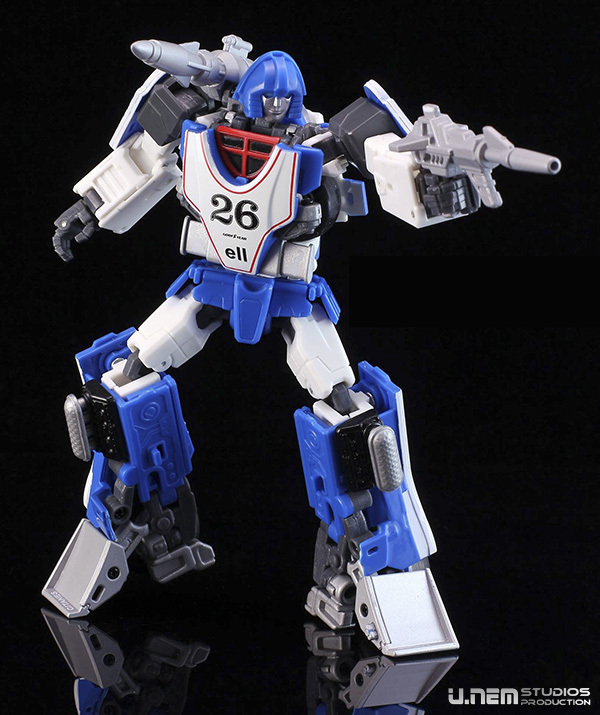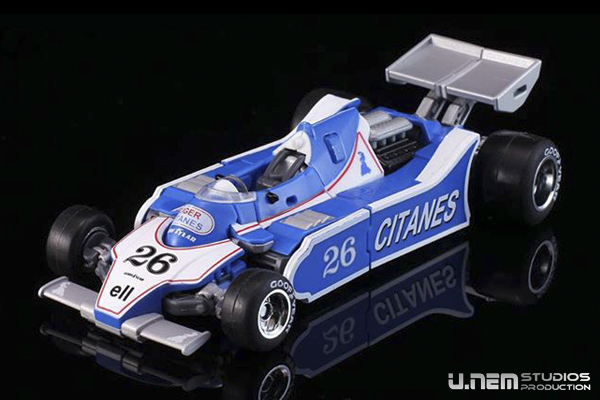 La version finale présentée lors de la SGTCC 2015 :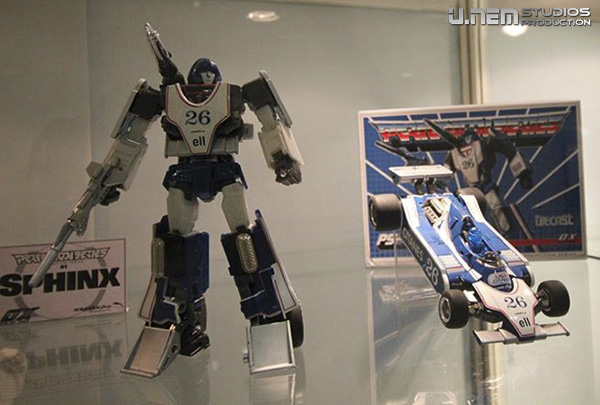 Photos : U.Nem Studios